Welcome to Mill Valley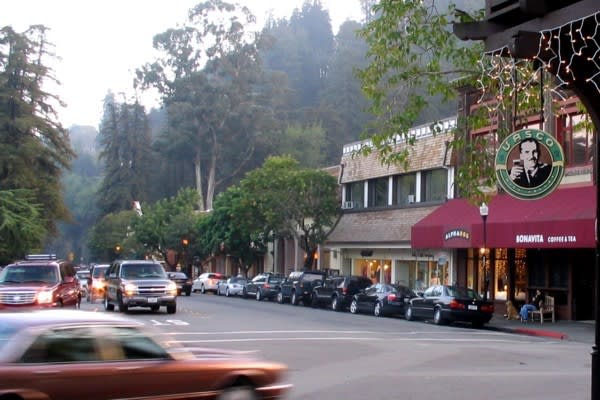 Mill Valley is one of the most popular towns in Marin. With a great downtown area and numerous public schools, Mill Valley is the perfect place for people who want more of an urban feel while maintaining the "only in Marin" charm. The downtown area revolves around the beautiful Lytton Square and the revitalized Lumber Yard and has a busy, bustling quality to it, with upscale boutiques, lively cafes, music at the Sweetwater, and even an annual film festival. Surrounded by beautiful redwood trees, the outdoors are an important part of life in Mill Valley. The numerous hiking and biking trails in Mill Valley are frequented by the locals. With many families in the town, there is a large sense of community and a lively energy throughout the neighborhoods. The highly rated public schools in Mill Valley offer a well-rounded and supportive learning environment for the students and filter into Tamalpais High School. There are also numerous private schools in Mill Valley.
Schools:
The Mill Valley School District includes five public elementary schools and one public middle school. Old Mill, Park, and Edna Maguire are all located in the heart of Mill Valley while Strawberry Point and Tam Valley are in adjacent unincorporated areas. All of these elementary schools offer sports, arts, technology, and language programs to give the students an enriching experience. The public middle school, Mill Valley Middle School (MVMS), serves grades 6-8 and is the feeder school from all of the elementary schools throughout Mill Valley. MVMS strives to create a safe learning environment for all of its students. The school wants to inspire thoughtful and creative students who are driven to contribute to the community at large.
Many Mill Valley students attend the local public high school, Tamalpais High School, for grades 9-12. Tam is nationally recognized as one of the best public high schools in California with high test scores, rates of graduation, and college acceptance.
Mill Valley also has many outstanding private preschool, primary and middle school options. Mt. Tamalpais and Marin Horizon are K-8 co-educational schools with smaller learning environments that are located in Mill Valley.
Links: