If a totally off-the-grid compound with multiple houses to spread out in is sounding pretty good right now, be prepared to swoon over this property that just went on the market in West Marin for $20 million.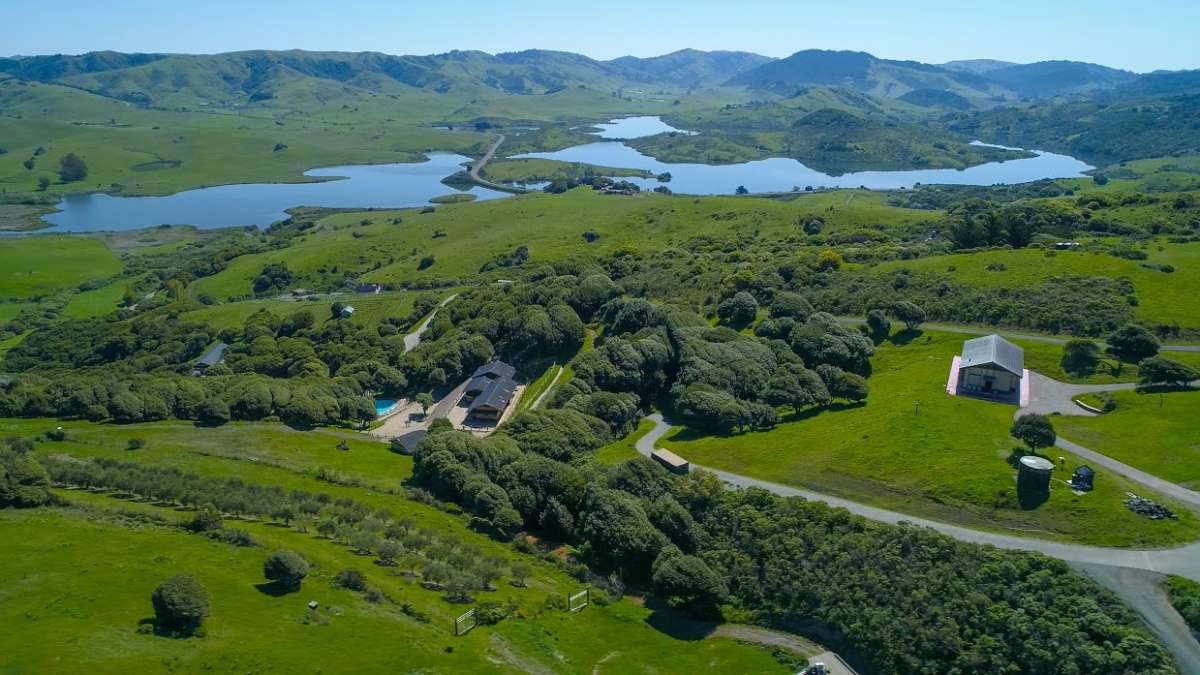 Blu Sky Films
West Wind Estate at 333-345 Willow Road in Nicasio includes 32 acres on Black Mountain, which the current owners purchased in 1985 when it was vacant land. Owner John Klock and his wife wanted to build their vision of "Japanese zen living" and enlisted renowned architect Len Brackett, who also designed Larry Ellison's iconic Japanese teahouse in Atherton. Each structure utilized Japanese construction, meaning there are no nails, custom wood throughout and an emphasis on indoor/outdoor living.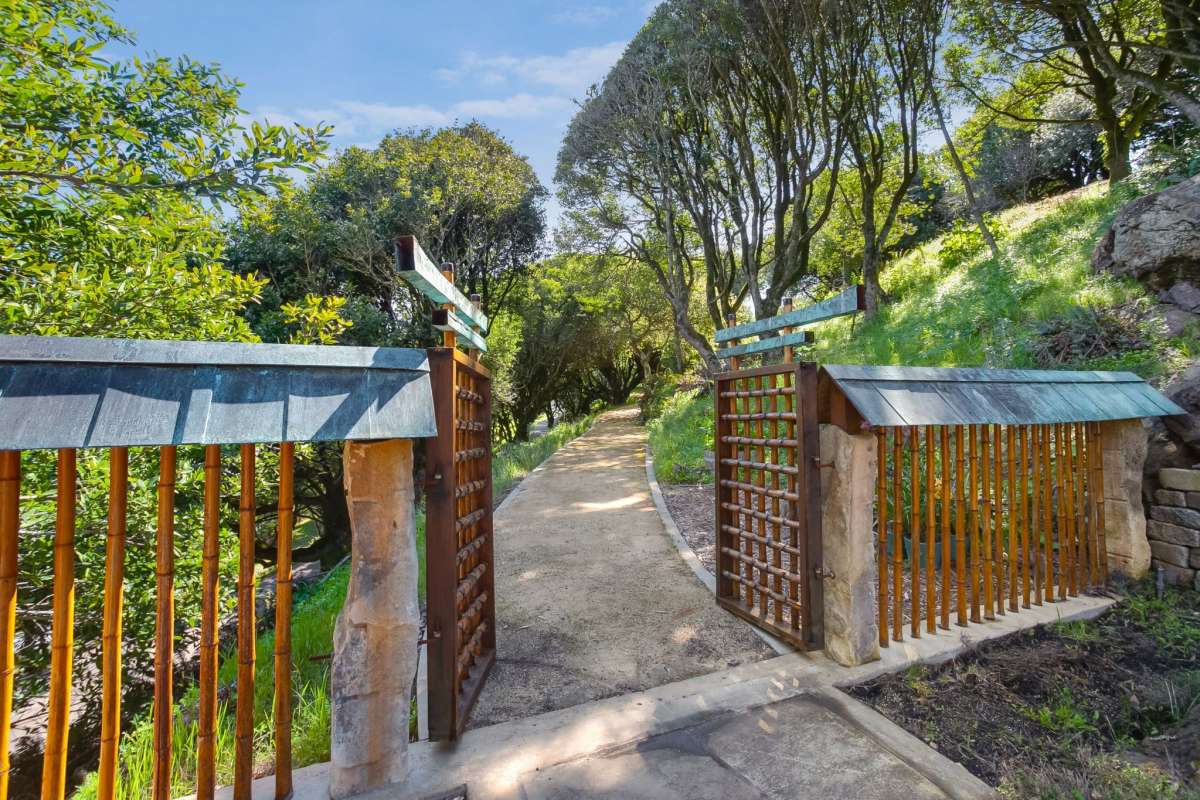 Red Gate Photography

"Japanese philosophy is you build the house to integrate it into the environment," Klock said. "Everything is really harmonized."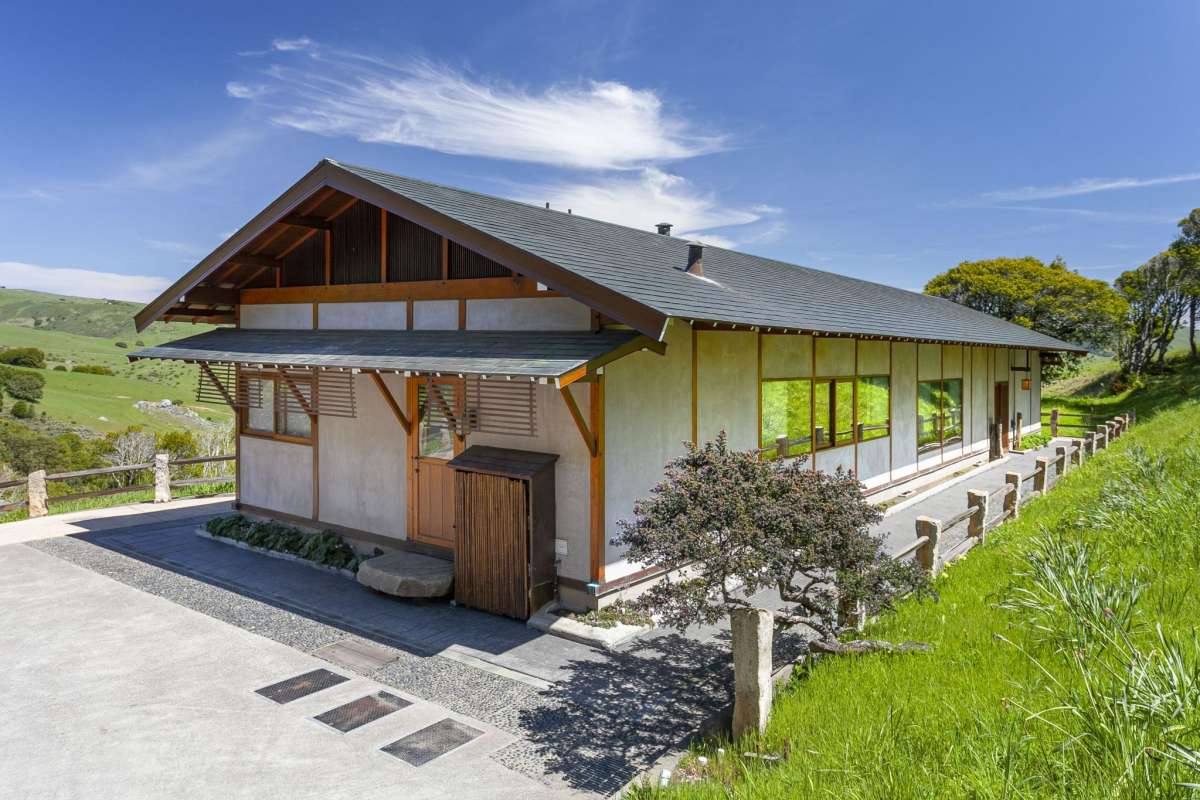 Red Gate Photography

All materials used are sustainable and energy-efficient, such as old-growth Port Orford cedar, copper roofs and cherry wood floors. There's also a hidden solar grid that produces so much power for the estate that Klock said they get money back each year from PG&E. It also has its own water and septic system.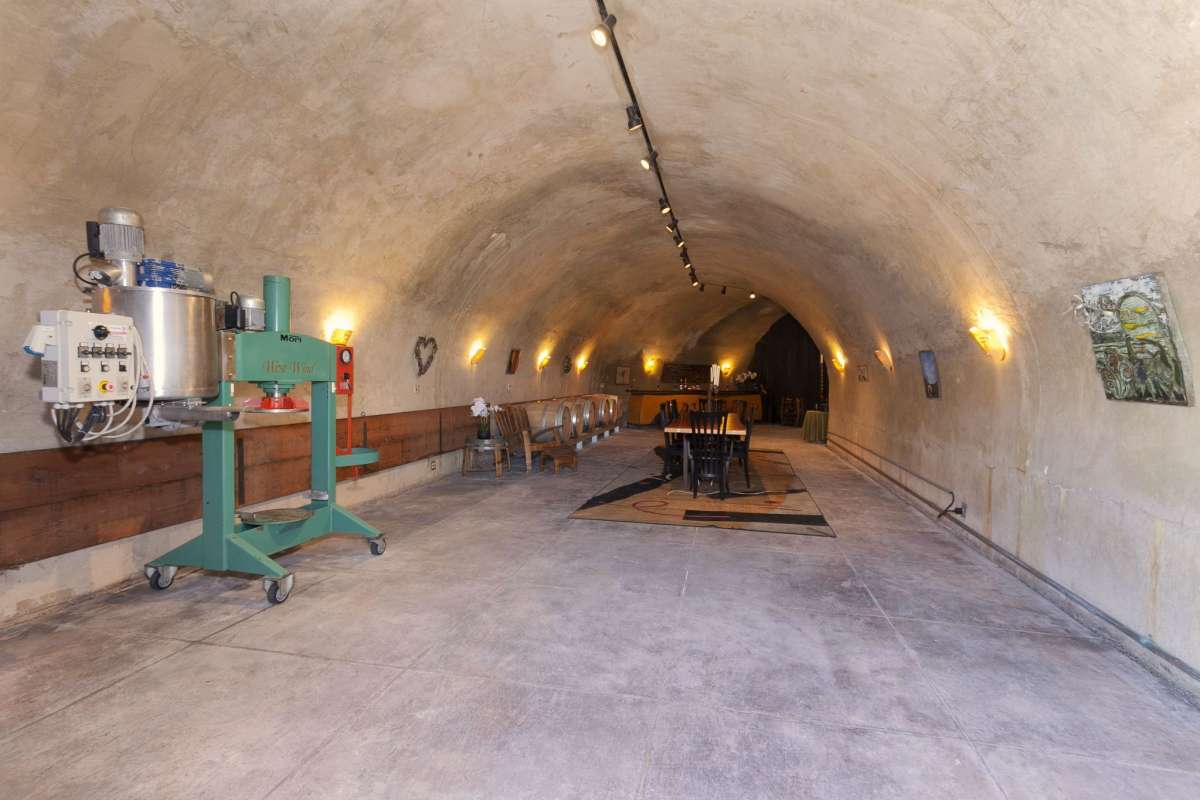 Red Gate Photography

The property also includes a small vineyard growing Pinot Noir and Cabernet Franc grapes and a 2,400 square foot wine cave believed to be the only cave of its kind in Marin.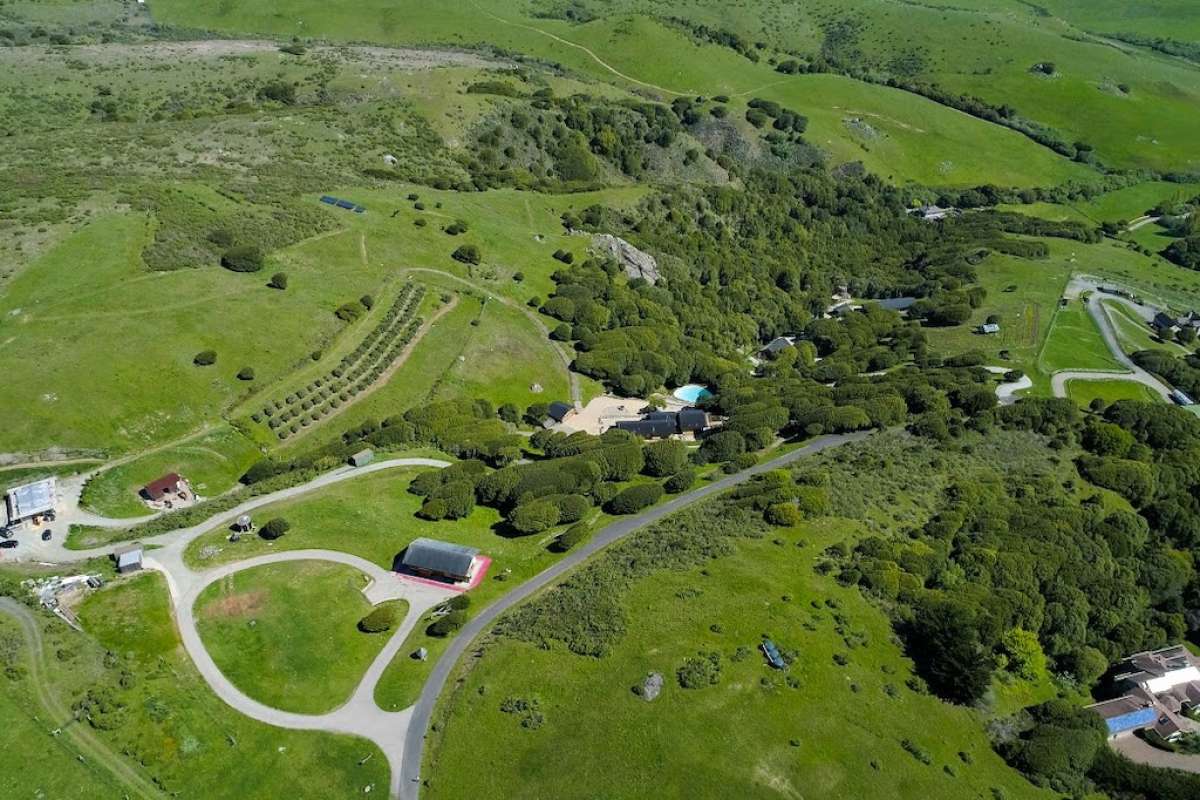 Blu Sky Films

There's also a small orchard of Italian olive trees and fruit trees, which produce olive oil for the estate.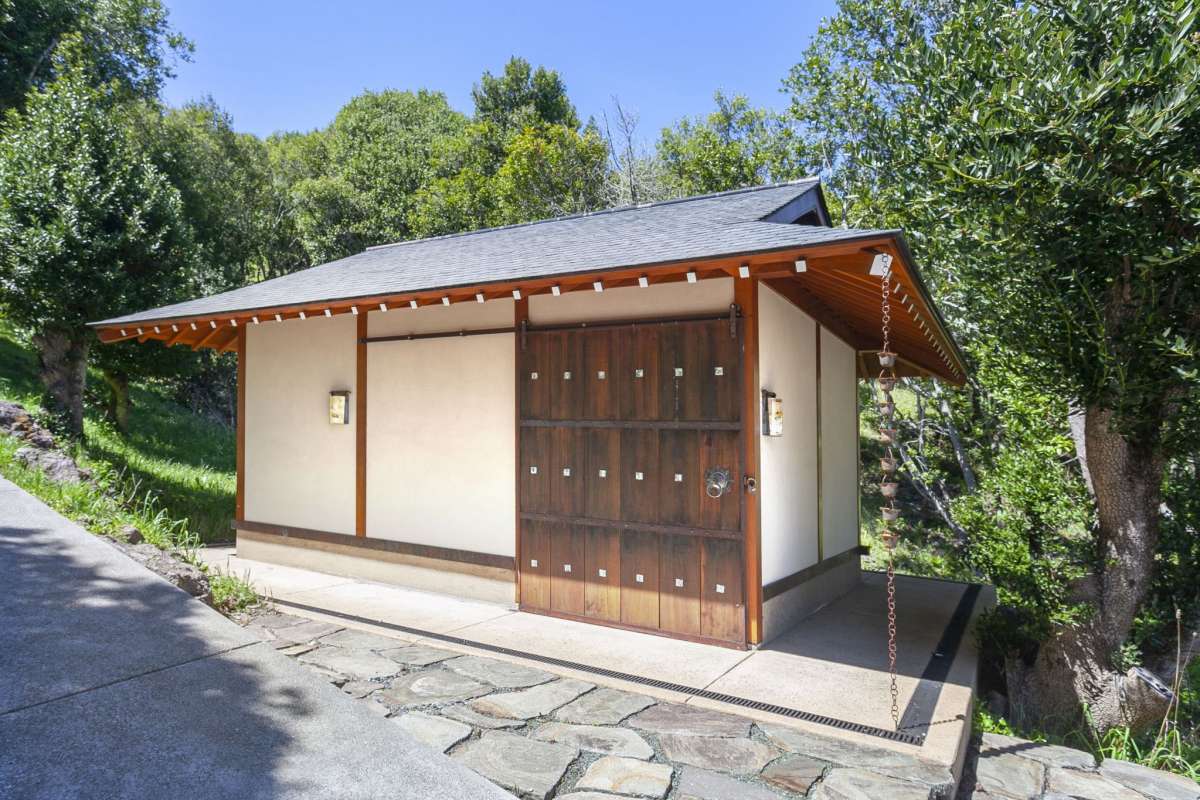 Red Gate Photography

You'll also find an art studio/workshop, a greenhouse, a Japanese Kura or treasure house (construction to be completed June 2020), and a barn on site.
Red Gate Photography

The sprawling grounds include formal Japanese gardens and Koi ponds, as well as a swimming pool and bocce ball court.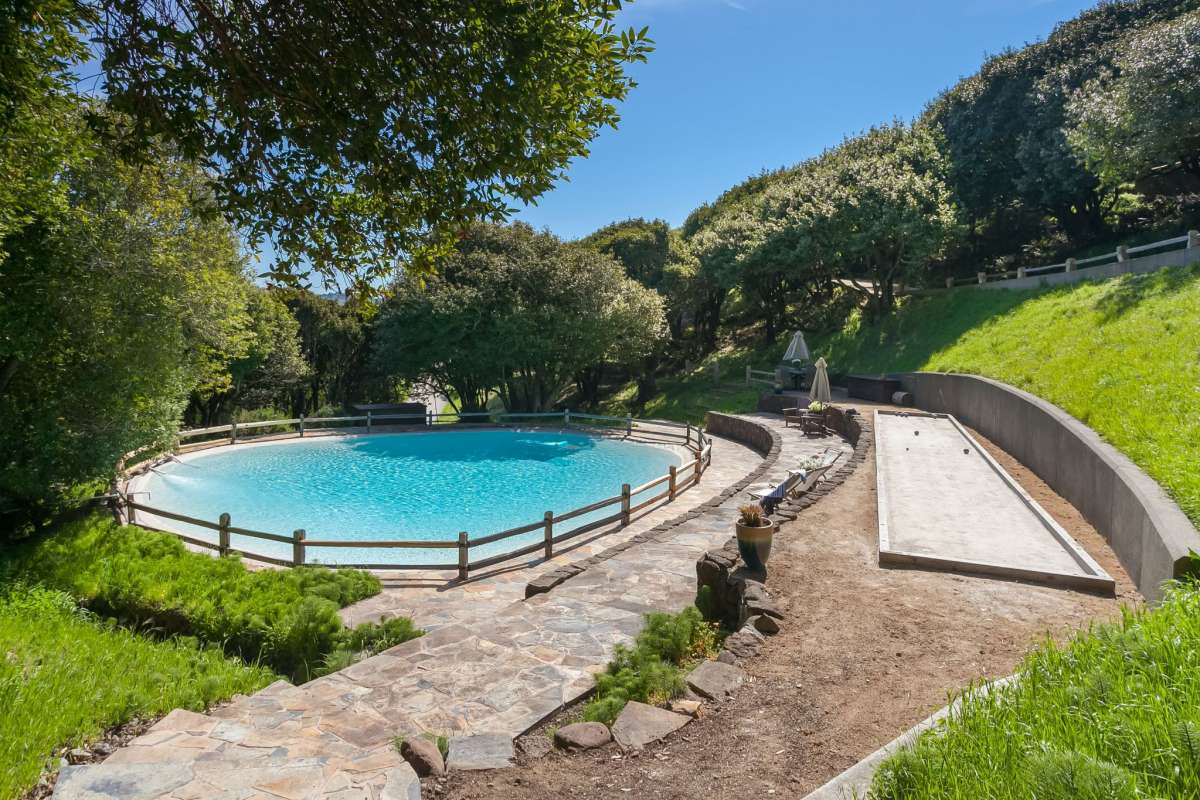 Red Gate Photography

A view of the pool and the bocce ball court.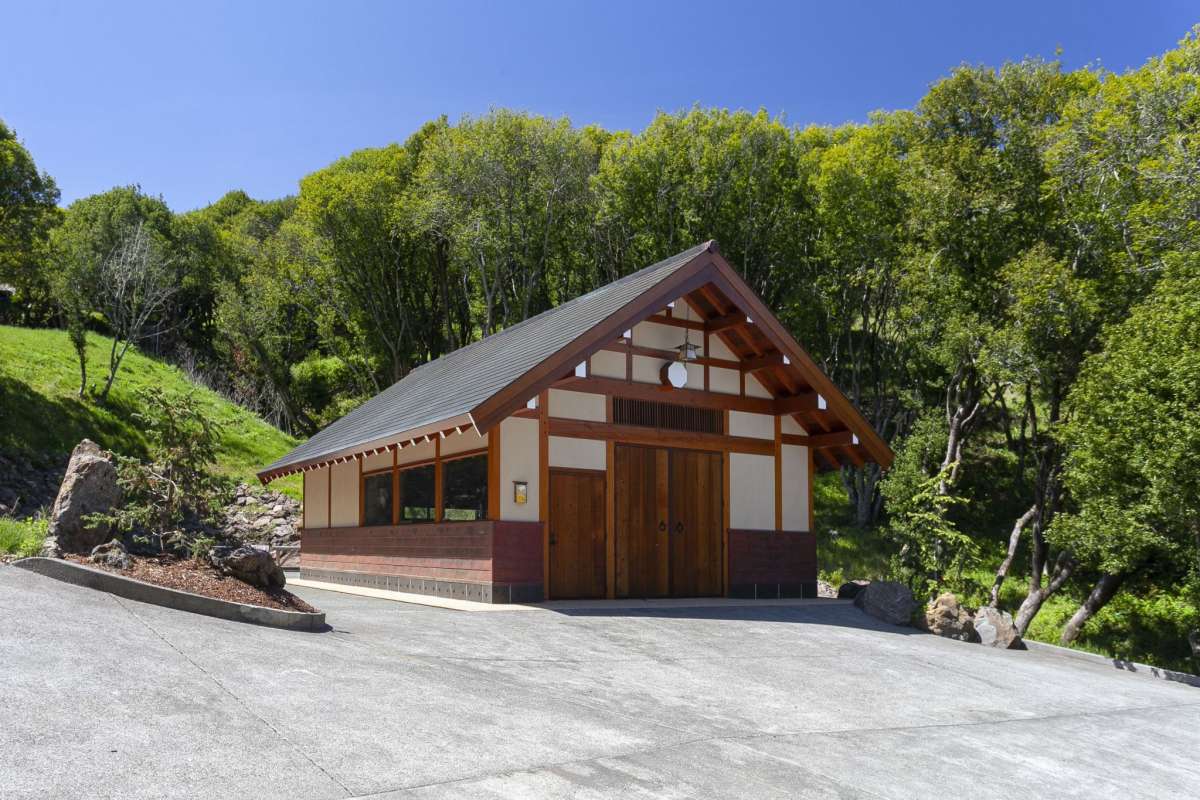 Red Gate Photography

Klock said he and his wife are getting older and its time to pass the property on to someone else, while they move on to something simpler.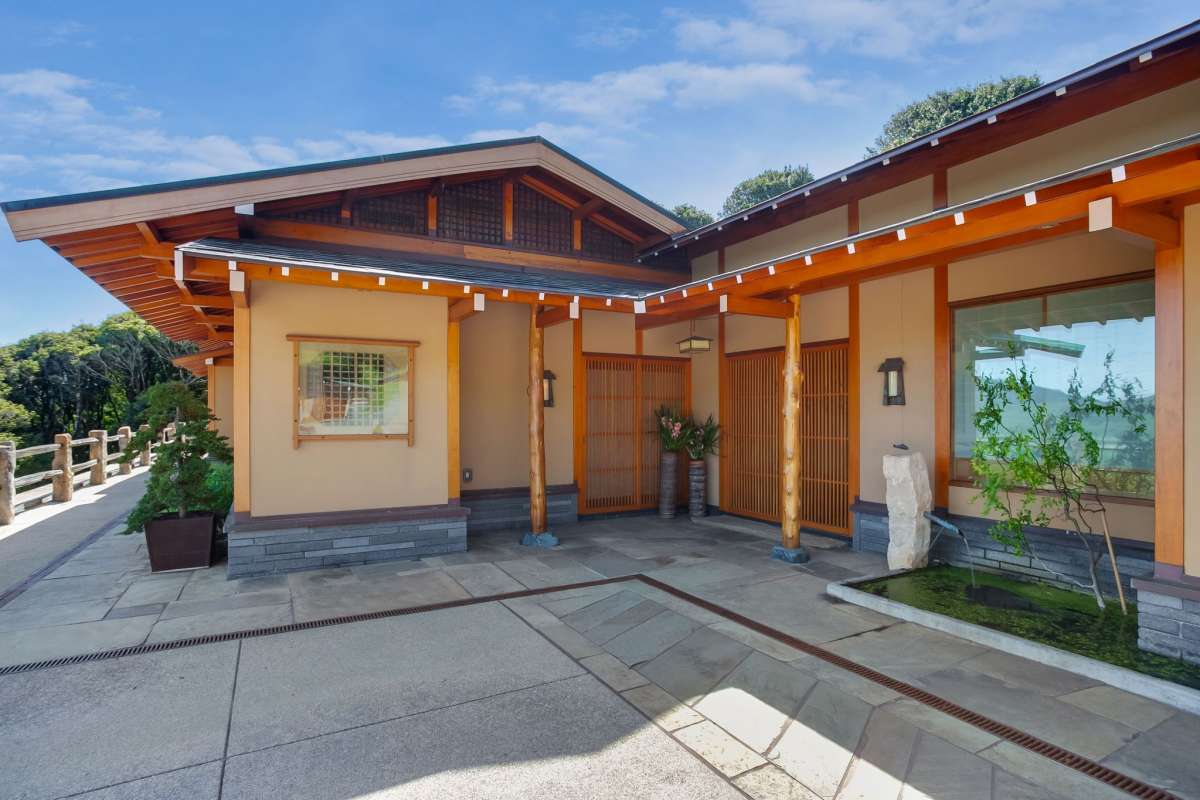 Red Gate Photography

The property is listed by Stephanie Lamarre and B.G. Bates of Golden Gate Sotheby's International Realty.